Left to right: Lisa Koski, Rishanthi Sivakumaran, Victoria Orha,Melodie Lemay-Gaulin,Sarah Wicks

---
Lab director
---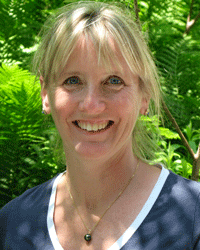 Lisa Koski, PhD
Email: lisa.koski@mcgill.ca
Dr. Koski completed her Ph.D in clinical psychology at McGill University in 1999, specializing in the domains of neuropsychology and cognitive neuroscience. From 1999-2002, she pursued postdoctoral training at UCLA's Brain Mapping Center, using techniques such as TMS and fMRI to explore the neural bases of motor control in humans. Dr. Koski's interest in the field of neurorehabilitation grew out of her experiences as a clinical postdoc at UCLA's inpatient neurorehabilitation unit. She remained at UCLA for an additional two years to pursue research in the field of stroke rehabilitation, before returning to Canada to begin her career as a medical scientist at the Research Institute McGill University Health Centre.
Dr. Koski is Director of the Transcranial Magnetic Stimulation laboratory at the Royal Victoria Hospital.

Clinical Training

Dr. Koski received her PhD in Clinical Psychology at McGill University in 1999. She is a licensed member of the Ordre des psychologues du Québec. Her expertise as a clinical psychologist lies in the assessment and treatment of cognitive impairment in neurological disorders. She has also trained in the development of cognitive-behavioural interventions for treatment of anxiety disorders.

Dr. Koski's primary clinical role is to perform neuropsychological assessments within the MUHC. She also contributes to the clinical training of McGill students in Clinical Psychology.

Appointments

Psychologist, Montreal General Hospital
Assistant Professor, Neurology Department, McGill University
Neuropsychologist Consultant, Geriatric Cognitive Disorders Clinic, McGill University Health Centre
---
Research assistants
---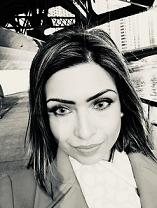 Rishanthi Sivakumaran, MD
Research Assistant: April 2015 - present
Email: rishanthi.sivakumaran@rimuhc.ca
Rishanthi received her B.Sc. in Psychology from McGill University. This is where she first became interested in research, and worked as a research assistant at the McGill Communication Sciences and Disorders. She then went on to study medicine and obtained her MD degree. During her clinical clerkships, Rishanthi particularly enjoyed her electives in Psychiatry and Neurology. After completing her degree, in addition to research, Rishanthi has taken part in externships and observerships at hospitals in Canada and the USA. Aside from medicine and research, Rishanthi enjoys cooking, reading, and working out.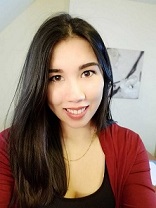 Melodie Lemay-Gaulin, B.A.
Research Assistant: Aug 2018 - present
Email: melodie.lemay-gaulin@rimuhc.ca
Melodie received her B.A. in Psychology from McGill University. She completed an undergraduate research thesis project in the area of interpersonal science. During her time at McGill, she was also involved in social psychology research and volunteered at various community organisations. Melodie aspires to pursue graduate studies in Clinical Psychology, which will allow her merge to her interest in research and her desire to directly contribute to others' well-being. Her other great passion is travelling and she likes to spend her spare time working out or reading a good book.
---
Undergraduate Students and Volunteers
---
Sarah Wicks
Sept 2018 - present
Victoria Orha
Sept 2018 - present
---
Past Undergraduate volunteers
---
Marcus Sefranek
May 2017 - May 2018
Seara Chen
April 2016 - Dec 2016
---
Past Lab Members: Postdoctoral Fellows
---
Jidan Zhong, PhD
Dec 2012 - Dec 2015
Project title: The relationship between functional connectivity, cortical integrity, and motor disability in multiple sclerosis.
Johanne Higgins, PhD, OT
Jan 2008 - Dec 2009
Project titles: Enhancing the response to rehabilitation after stroke using rTMS; A pilot study of the effects of a mirror on modulation of the neural motor pathways after stroke.
Funding: Focus on Stroke – Training Award (CIHR, Canadian Stroke Network and Heart & Stroke Foundation).
Mathieu Raux, MD, PhD
Nov 2006 - Oct 2008
Project title: Supplementary motor area stimulation with rTMS modifies corticomotor excitability. Funding: Boursier Société Française d'Anesthésie et de Réanimation; Subventions du legs Poix de la Chancellerie des Universités de Paris; French Foreign Affairs Grant.


Abdellatif El Ourzadi, MD
Oct 2006 - Dec 2008
Project title: Evaluating rTMS for treatment of neuropathic pain.
---
Past lab members: Doctoral Students and Trainees
---
Julia Nantes, B.Sc.
Jun 2012 - Jun 2017
Project title: Potential compensatory neural mechanisms that allow patients to function at a high level despite persisting glial and neural damage in Multiple Sclerosis.
Scott Holmes, B.Sc.
Sept 2012 - Oct 2017
Project title: Understanding central nervous system plasticity following injury and disease while applying novel methods of assessment.
Ben Whatley, B.Sc.
Jan 2009 - Dec 2010
Project title: Neurophysiological abnormalities in MS: Disease process or functional compensation? Funding: Canadian Institutes of Health Research.
Avinash Vaidya, B.Sc. (IPN rotation program)
Aug 2010 - Dec 2010
Project title:: Effects of fatiguing exercise on muscle strength and corticomotor excitability.
---
Past Lab Members: Master's Students
---
Mei Huang, B.Sc.
Sept 2013 - Sept 2015 Sue Konsztowicz, B.Sc.
Sept 2008 - Aug 2010
Project title: Development of a method for quantifying cognitive ability in the elderly using adaptive testing. Funding: CIHR.
Ka Wai Leong, B.Sc., PT
Sept 2006 - May 2009
Project title: Predicting the response to neural stimulation in rehabilitation of stroke-related motor impairment. Funding: FRSQ Bourse de formation Research Institute and McGill Department of Medicine Graduate Studentships.
Yasmine Chemrouk, B.Sc.
July 2007
Project title: Recognition and management of dementia in geriatric clinical settings in Montreal.
Nicolas Nicolas Thibodeau-Jarry, B.Sc.
June 2006–Aug 2006
Project title: Characterizing mild cognitive impairment in a geriatric outpatient population. Funding: McGill Faculty of Medicine Summer Research Bursary.
---
Past Lab Members: Undergraduate Trainees
---
2013-2014
Elias Chalet
2009-2010
Jerine Anton, Project title: Effects of cognitive interventions on memory abilities in individuals with mild cognitive impairment.
Anne-Marie Latour, Project title: The validity of the Montreal Cognitive Assessment (MoCA) test in acute stroke.
2008-2009
Lisa Palladini, Project title: Validating items on the MOCA and MMSE screening tests.
2006-2008
Shuwei Wang, Project title: The MOCA test: Validity of individual items as indicators of domain-specific cognitive impairment.
Alan Nyquist, Project title: Development of an adaptive test to screen for cognitive impairment.
Hannah Oatley, Project title: Influences of visual feedback on corticomotor excitability.
Jennifer Mateshaytis, Project title: Cortical control of breathing.
Valerie Coton, Project title: Development of safe and effective protocols for brain stimulation.
Kristina Moffat, Project title: Brain stimulation for treatment of chronic pain.
Sophia Koessel, Project title: Analysis of corticomotor excitability during low-frequency rTMS.
Ka Wei Leong, Faculty of Medicine Summer Research Student, McGill University.
---
Past Lab Members: Research Assistants
---
2013-2015: Serge Gallant, M.Sc.: Research Assistant, McGill University
2010-2013: Elena Lebedeva, PhD: Research Assistant, McGill University
2009-2011: Roslyn Tetteh, MPH: Research Assistant, McGill University
2008-2009: Aisha Bassett: Research Assistant, McGill University
2006-2008: Haiqun Xie: Senior Research Assistant, McGill University
2005-2007: Erika Leung: Undergraduate research assistant, McGill University
2005-2007: Ailis Cournane: Undergraduate research assistant, McGill University
---
Collaborators
---
Guylaine Bachand, RN
Geriatric Assessment Clinics
Montreal General Hospital
Yves Bacher, MD
Geriatric Cognitive Disorders Clinic
Royal Victoria Hospital
Marie-Josée Brouillette, MD
Psychiatry Department, McGill University
Website
Lesley Fellows, MD, CM, DPhil
RI-MUHC, Department of Neurology and Neurosurgery
Montreal Neurological Institute and Hospital
Website
Paul Fitzgerald, MBBS, FRANZCP, MPM, PhD
Monash Alfred Psychiatry Research Centre
Website
Gary Inglis, MD
Geriatric Cognitive Disorders Clinic
Montreal General Hospital
Behzad Mansouri, MD, PhD
Division of Neurology, Department of Internal Medicine, University of Manitoba, Winnipeg

Nancy Mayo, PT, PhD
James McGill Professor, MUHC Research Institute
Website
Colleen Millikin, PhD, C.Psych.
Geriatric Clinical Psychologistc
University of Manitoba
Website
Melanie Mondou, MD
Faculty of Engineering, Department of Electrical & Computer Engineering
University of Manitoba
Zahra Moussavi, PhD
Geriatric Clinical Psychologistc
University of Manitoba
Website
Assunta Pietrantonio, RN
Geriatric Assessment Clinics
Royal Victoria Hospital
Alain Ptito, PhD
Montreal Neurological Institute
Director of the department of Psychology, McGill University Health Centre
Website